Our team of photographers, graphic designers, writers, web experts and customer relation specialists are dedicated to total client satisfaction.
ADMINISTRATIVE TEAM
Bilal Jamous – Director of Operations – Ext 222
Bilal began his career by working on various projects at the well-renowned Montreal gaming development firm Ubisoft, where he honed his knowledge and understanding of the design industry. In 2002, Bilal decided to combined his expertise in multimedia and his passion for real estate and architecture with his degree in programming and telecommunications to co-found Imaginahome Inc. In 2008, Bilal took sole ownership of the business and has since been instrumental in positioning Imaginahome as the top boutique real estate marketing firm in Toronto. By constantly pushing the design, resolution and quality bar higher and by introducing innovative marketing solutions not available at other marketing houses, Bilal has proven his business acumen and his penchant for knowing what his customers want. Imaginahome continues to pave new ground under Bilal's management.
Jennifer Brownlee – Client Care Manager – Ext 221
Jennifer brings years of top-notch, customer service experience to the Imaginahome team. As a Business Administration & Accounting graduate, Jennifer continues her education to increase her knowledge and sharpen her skill set. When she's not hitting the books, Jennifer enjoys spending time at the cottage, socializing with family and friends, baking, and watching home renovation and cooking shows.
Yaneth Barrientos – Account Payable/Receivable
Yaneth Barrientos holds a degree in Economics and has extensive experience managing client accounts for many enterprises in both Montreal and Mexico. Her meticulous attention to detail and her superb organizational abilities keep the company's financials in perfect order. She ensures that every supplier and customer account is always up-to-date.
CREATIVE TEAM
Chris Basso – Senior Graphic Designer – Ext 228
Chris' career as a Graphic Designer began in 1999 when he graduated from Digital Media at Seneca College. Immediately hired by Webworx Inc., he worked as part of that team for almost two years before becoming freelance. In 2004, Chris joined Imaginahome Inc. producing brochures and working on professional photo enhancements. As Chris continued to hone his design skills through part-time courses, his responsibilities within the company grew. He was eventually involved with the refresh of the company's brand and helped to design/develop the website. Chris' specialities include: brand marketing, web design and development, graphic design, prepress and digital printing, and multimedia development. He regularly travels overseas and gains inspiration from the art, music and architecture found in different cultures – inspiration that is clearly evident in the work he does for Imaginahome.
Abigail Rosas – Graphic Designer – Ext 224
Abigail has extensive experience in the design industry, which includes working with computer-aided design (CAD) software. She also keeps abreast of all emerging technologies to better understand new methods of design, as well as to constantly remain in the forefront of what's best. Her interest in emerging trends has giving her the ability to learn fast, understand quickly and incorporate her knowledge seamlessly into different projects. Abigail's educational background in Industrial Design has allowed her to become computer savvy, creative and to acquire the interpersonal skills essential for her job position. Her previous working experience taught her to work independently and professionally, thus accomplishing projects with minimum supervision.
STRATEGIC PARTNERS
Nisha Muire – Writer
Part of the Imaginahome Inc. team since 2002, Nisha Muire is an experienced writer with several published and produced credits to her name. A Communications graduate, she began her career in the animation industry, from there she moved into film then television, theatre and finally fashion marketing. Constantly writing scripts and short stories in her spare time Nisha made the leap into full-time writing after first honing her marketing and public relations skills at the internationally renowned Parasuco Jeans. She found contracts to write scripts for children's animated television shows such as Caillou, Simon in the Land of Chalk Drawings and What's With Andy before developing a busy copywriting business that provides content for websites, newsletters, brochures, ads, press releases and much, much more. Nisha's way with words fills-in what the pictures can't – the atmosphere, the lifestyle and the features that make each property so unique.
Craig Williams – Photographer
Craig has been a professional photographer since 1995. As well as being listed as one of the top real estate photographers in the Greater Toronto Area, Craig also does portraiture and product photography for some of Canada's best known companies.
Julian Zhang – Photographer
Julian graduated from Humber College's photography program. Photography is his passion and profession. His subjects cover sports,landscape,portrait and commercial. Since 2009, his focus is on real estate. Julian combines his background as an urban designer with real estate photography. With careful composition and creative lighting techniques, he turns each picture into a piece of art standing by itself. Julian is an accredited photo contributor for iStockphoto and Cavan Images.
Rick Koroll – Photographer
Rick's images have appeared in businesses, local art exhibitions, a television series, news print and magazine publications, in catalogs, MLS listings and web sites. Rick uses professional series Canon digital cameras and lenses for his work and creates images using a combination of flash, natural or continuous light. His work typically portrays a depth of image with his subjects and tries to capture an emotion for the subject. His photographic subjects have been on business sites, natural surroundings, at home, boutiques or in studio. Prints are either personally printed using high-end archival papers and inks or from professional photography labs.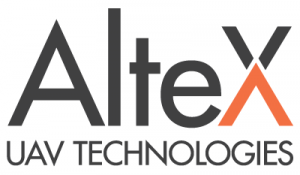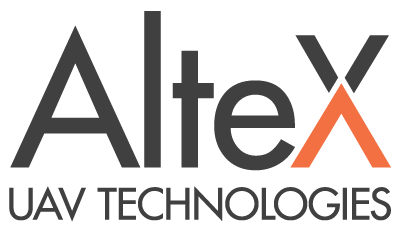 AlteX is a solutions manufacture servicing end users in the UAV industry. It is our vision to understand the specific requirements of each client's operation, apply our knowledge and expertise, ultimately providing a solution to ensure our clients' success.