Enter a world of near virtual reality where you can experience a property as never before. With a HD video tour you can delve into a world where luxury is brilliantly captured and rendered so that you can almost reach out and touch the smooth surfaces and rich contours of each unique home.
Captivating video shot in HD 1080p at 60fps for smooth footage (4K options available)
Motorized slider and target module to achieve professional grade stabilized motion
Full video editing and post production footage correction
Video Service Starting at
$350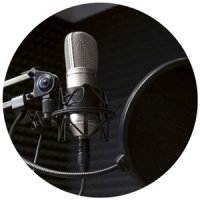 ADD-ON
Add a professional voice over
to your video.